Animal Hospital in San Clemente, CA
Camino Veterinary Hospital provides comprehensive care services to pets throughout Orange and San Diego Counties. Our licensed and experienced veterinarian, Dr. Allison Habekost, skillfully delivers pet vaccinations, checkups, emergency care, surgeries, spays and neuters, de-worming, dental care, acupuncture and more. Call our pet doctors and veterinary dentists today and schedule an appointment for your pet!
Delivering Compassionate Care to Your Pets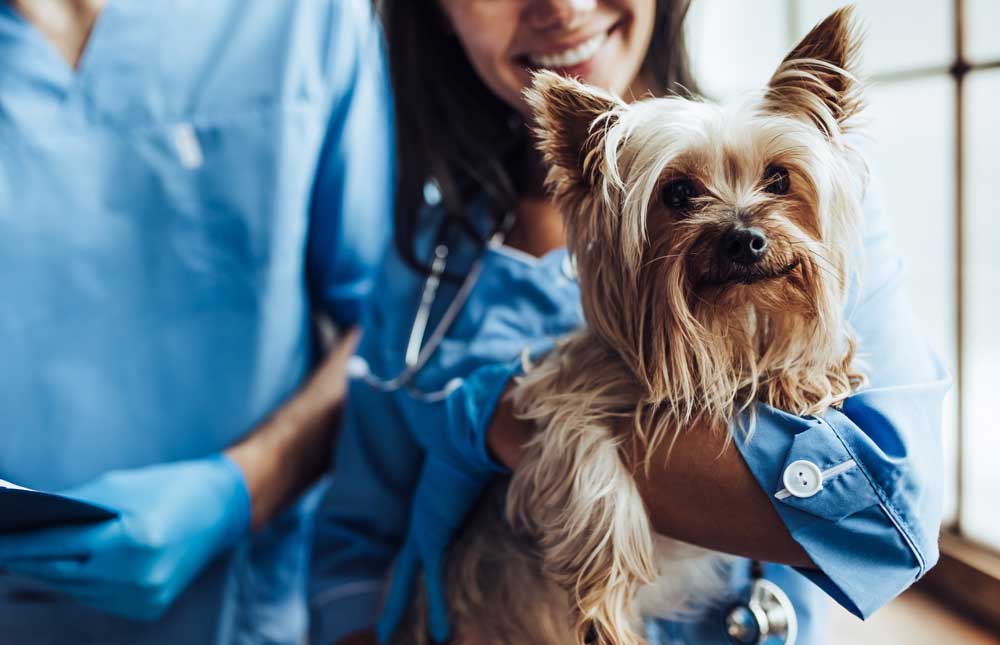 Our pets are a huge part of our lives. When it comes to caring for them, there's no room for compromise. They deserve the best possible care, for the most qualified professionals, customized around their unique situation.
At Camino Veterinary Hospital, we agree! It's why our animal hospital in San Clemente, CA has worked hard to develop a reputation of excellence in quality pet care. Our focus on quality care extends beyond just cats and dogs, too! We're a destination vet for all small mammals, as well as birds, reptiles and more. If you call it a pet, we're doing our best to deliver precision care that meets your animal's unique and specific healthcare needs.
Our services in San Clemente, Dana Point, San Juan Capistrano, and Orange County, CA extend to every stage of your pet's life and address its most pressing healthcare needs. Come to us for immunizations and spays/neuters when they're young, ongoing checkups and treatments throughout their life, and surgery and advanced procedures when their health comes into question. At every phase, you can rely on us to make sure they're getting the help they need to stay well. Our holistic pet treatments mix modern technology with traditional medicine—your animal can get an echocardiogram and acupuncture under the same roof!
Our pet doctors' love for animals extends to every pet that walks through our doors. In fact, our office is proud to work with our local shelters in the Orange County and San Diego County areas. If you've recently adopted or rescued an animal from a shelter or non-profit rescue, let us know! We'll be happy to cover the cost of their first physical exam with us*.
We work with just about any type of domestic animal, including exotics. We welcome cats, dogs, rabbits, birds, pocket pets, reptiles and more.
Our animal hospital services include vaccinations, checkups, emergency visits, surgeries, spays and neuters, de-worming, dental care, acupuncture and much more.
Our practice emphasizes holistic treatments such as acupuncture, to deliver relief to your pets without prescription drugs or major expenses.
We have ultrasound and digital radiology to further diagnose and confirm disease and conditions.
Dr. Allison Habekost is a licensed and experienced veterinarian with a broad scope of knowledge.
Meet Dr. Allison Habekost
Dr. Allison Habekost completed her small animal rotating internship at Southern California Veterinary Specialty Hospital. She further completed additional training in surgery, oncology, internal medicine, neurology, emergency and critical care, and advanced acupuncture. She has years of experience treating serious conditions and administering regular pet wellness care.
We Care About Your Pet
Camino Veterinary Hospital treats your pet like a member of the family, ensuring they get the care they need to live happy, healthy and pain-free. Contact our pet doctors to schedule an appointment.
* Cost does not include any medications or advanced procedures.
Proudly providing Emergency Services in San Clemente, CA and the surrounding areas including:
Dana Point, CA
San Juan Capistrano, CA
Laguna Niguel, CA
Mission Viejo, CA
Laguna Beach, CA
Laguna Hills, CA
Laguna Woods, CA
Aliso Viejo, CA
Rancho Santa Margarita, CA
Lake Forest, CA